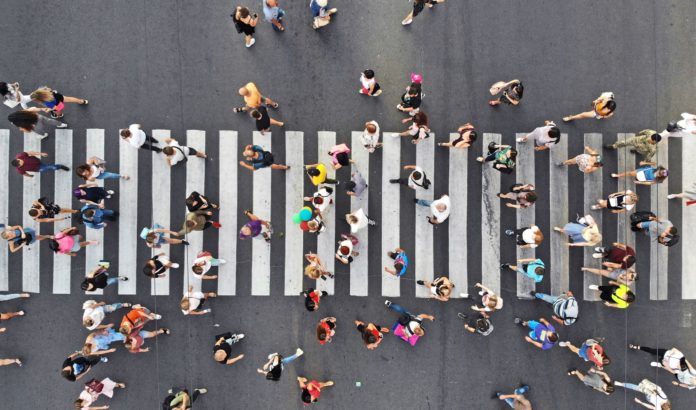 Nest Insight has announced today that it has launched a new UK research trial in collaboration with SUEZ recycling and recovery UK and TransaveUK to test the effectiveness of an opt-out approach to workplace emergency saving. This innovative trial, believed to be one of the first of its kind, will examine whether making payroll saving the default enables many more workers, who want to build up a savings buffer, to get started. Nest Insight's opt-out payroll savings programme has been made possible by the support of the BlackRock Foundation and the Money and Pensions Service (MaPS).
Over the next six months, new joiners to SUEZ, a leading recycling and waste management company, will be automatically signed up to payroll saving with credit union Transave, if they don't opt out. Drawing upon early findings from Nest Insight's sidecar savings trial, it's believed that the automatic nature of this approach will reduce barriers to saving by reducing sign-up friction and overcoming inertia – people's tendency to do nothing when faced with a decision. This change, similar to the approach used for pensions auto enrolment, preserves employees' choice to decide what to do with their money, whilst removing the need for them to complete a full sign-up journey if they want to start saving. Instead, there's only one decision to make: whether to opt out. Employees will be able to make changes to the amount they save if they want to, quickly withdraw their money if they need it and they can stop saving at any time.
Together with academics, Sarah Holmes Berk, John Beshears and David Laibson from Harvard University, and James Choi from Yale University, Nest Insight will assess the effectiveness of the approach. The trial will compare around 600 SUEZ new-joiners who are offered payroll saving with Transave on an opt-out basis, to a control group who will continue to be offered payroll saving on an opt-in basis. Research will be conducted for one year to assess participation rates, savings behaviours, and the impact on employee financial wellbeing.
Guy Opperman, Minister for Pensions and Financial Inclusion, said:
"Employers have a vital role in helping their staff build greater financial resilience. Schemes offered by employers, such as payroll savings, can help people build a safety net that enables them to withstand short-term financial shocks.
"Workplace emergency savings schemes take up is too low and I look forward to reviewing the findings of this trial."
Michelle Sutton, Head of Reward and Pensions at SUEZ recycling and recovery UK, said:
"Our proactive and holistic approach to supporting our people encompasses all aspects of their wellbeing, including their finances. This trial complements our existing portfolio of financial benefits that includes a salary advance service, an opt-in savings scheme, emergency loans, discounts with a broad range of high street retailers and webinars on financial wellbeing topics such as budgeting, pensions and fraud prevention.
"We know that our people are making use of the salary advance service and, by setting the default savings amount at £40 to match the average salary advance draw down, we hope that it will be an accessible and user-friendly way for staff to build up a savings buffer to draw upon for those unexpected outlays, such as broken appliances or emergency vets fees.
"We have taken care to ensure communications to our new starters on the opt-out model were fully transparent, empowering them to decide if saving is right for them, and we're looking forward to hearing from those who save, on how the trial affects their financial position and attitude to saving."
Roger Shelton, Marketing and Business Development Manager at Transave, added:
"Saving regularly is the single most important thing that a person can do to improve their financial wellbeing so any initiative which promotes payroll savings is to be encouraged. We hope other leading employers will take note of this important trial and consider the advantages of an opt-out savings model for their own employees going forward."
Jo Phillips, Director of Research and Innovation at Nest Insight, comments:
"We know from our sidecar saving trial that a lot of employees like the idea of building up short-term savings through automatic payroll deduction, but many don't get around to signing up even if they intend to – a pattern that's often seen with other voluntary savings solutions and workplace benefits. In this trial, we're excited to see what happens when you overcome inertia and remove sign-up friction by switching the default if you do nothing from 'not saving' to 'saving' whilst, importantly, preserving choice. The approach has the potential to be a real game-changer for financial wellbeing by supporting employees to follow through on intentions to save.
"The Covid-19 pandemic has shown us very clearly the importance of having accessible, emergency savings on hand to help protect against financial shocks. But concerningly, it's estimated that around 11.5 million people in the UK have less than £100 of savings to fall back on.[1] We hope that our research can build understanding of how we can help many more people who want to build up a financial buffer to get started with saving and begin to turn the tide on the low levels of financial resilience seen particularly among low and moderate income workers."
"Nest Insight and the academic team are grateful to SUEZ and Transave for their time and dedication to setting up this ground-breaking trial with us, to the BlackRock Foundation and MaPS for their generous support, and to the FCA regulatory sandbox for working with us to explore how to enable this trial under the current regulations. We look forward to sharing results as the trial progresses."
[1] Financial Capability in the UK (2018) https://www.fincap.org.uk/en/articles/financial-capability-survey 
ENDS
Notes to editors
Further information
About Nest Insight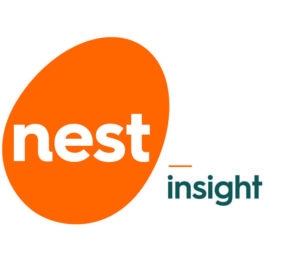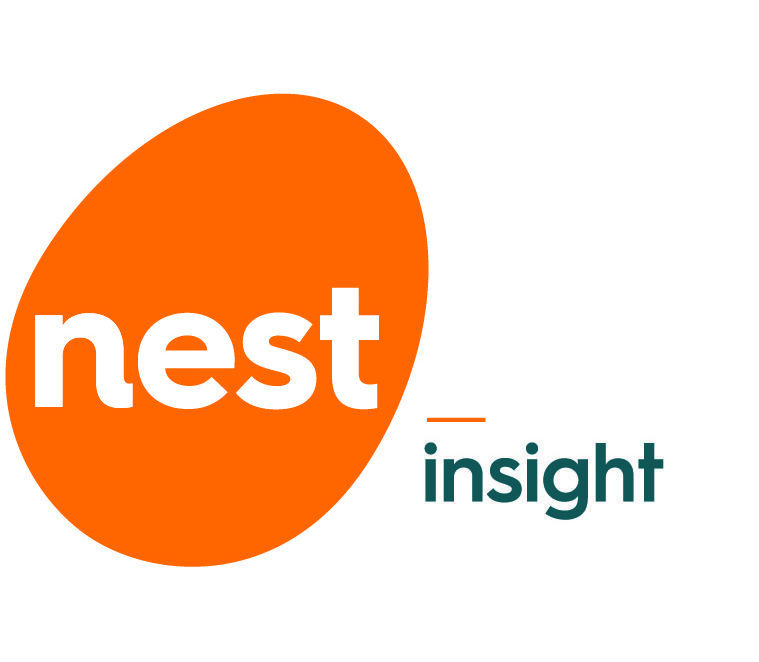 Nest Insight is a collaborative research unit set up by Nest Corporation to help understand and address the challenges facing Nest members and other defined contribution savers. For more information visit: nestinsight.org.uk
About our programme partners


The Money and Pensions Service (MaPS) vision is: 'everyone making the most of their money and pensions'. MaPS is an arm's-length body committed to providing access to the information and guidance people across the UK need to make effective financial decisions over their lifetimes. For more information, visit: maps.org.uk


BlackRock is a global investment manager serving the UK market for more than 30 years with a purpose to help more and more people experience financial well-being. BlackRock's Emergency Savings Initiative is made possible through philanthropic support from the BlackRock Foundation. The initiative brings together partner companies and non-profit financial health experts to make saving easier and more accessible for low- to moderate-income people across the US and UK, ultimately helping more people to establish an important financial safety net. For more information, visit: blackrock.com/corporate/about-us/social-impact.
The work of Nest Insight is made possible by support from its strategic partners, BlackRock and Invesco


Invesco is an independent investment management firm dedicated to delivering an investment experience that helps people get more out of life. Building on its strong track record in defined contribution research, and its existing partnership with the University of Cambridge Judge Business School, Invesco partnered with Nest Insight to support their ambitious programme of research, publications and events. For more information visit invesco.co.uk NYSE: IVZ