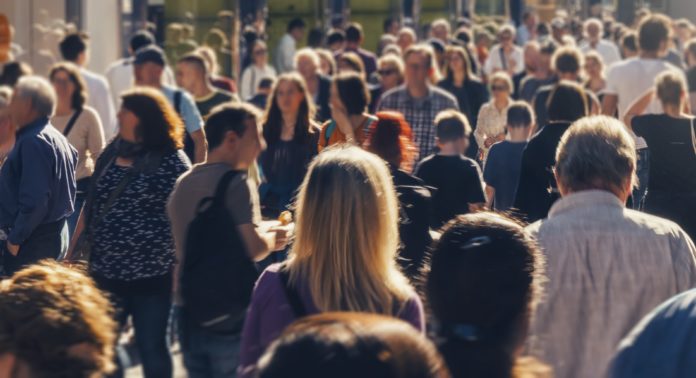 In recent years, people's financial resilience has been tested in new and unexpected ways, first through the pandemic and now by the rising cost of living. The importance of having a buffer of accessible savings has never been more apparent, and we continue to hear this in our conversations with workers and employers.
Of course, setting aside money for emergencies, or short- and medium-term goals, won't be right, or even possible for everyone all of the time. That's why it's so important to conduct rigorous, real-world research to get the design right – giving people choice over whether to save and quick and easy access to those savings.
Last month, at our Emergency savings summit, it was fantastic to be able to reflect on the findings of our own and other's research so far, and share understanding about what's already possible and working well, and what might be needed to help these programmes scale.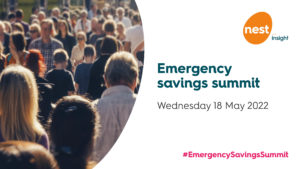 We were lucky to be joined by the Minister for Pensions and Financial Inclusion, Guy Opperman, who opened the event with his own reflections on why this topic is so important. We then heard from Tim Flacke from Commonwealth about the evidence from Blackrock's Emergency Savings Initiative in the US, and from Roxana Prisacaru about the broader research and evaluation work that the Money and Pensions Service has done. Jo Phillips also shared research from our sidecar savings trial about how actual users of the Jars savings tool are using and benefitting from it. It was incredibly powerful hearing these real-life stories.
Next, we turned our focus to employers and savings providers, and it was brilliant to hear first-hand from Bupa, incuto, Salary Finance and Fair4All Finance. There's great enthusiasm for initiatives designed to improve financial wellbeing, but there are barriers for employers and providers wanting to innovate in this space. Some are concerned that most current models for these tools see too limited a level of take-up. Thankfully, there are positive signs from our research that opt-out models may address this. At the event, we heard from the University of Lincoln and SUEZ who have both implemented autosave approaches. Initial figures from our research trial with SUEZ suggest that this approach could be a real game-changer, with participation rates currently at over 40%. Autosave approaches do however come with significantly more legal and regulatory uncertainty and addressing these barriers will be a critical objective of further work in this space.
We're tremendously excited about our ongoing work in this area, including the extension of our partnership with Blackrock which will allow us to explore many of the day's topics in more depth over the coming years. If you missed any of the day's sessions, they're available to watch on our YouTube channel and all of our workplace emergency savings research is available in our library.
Will Sandbrook, Managing Director of Nest Insight