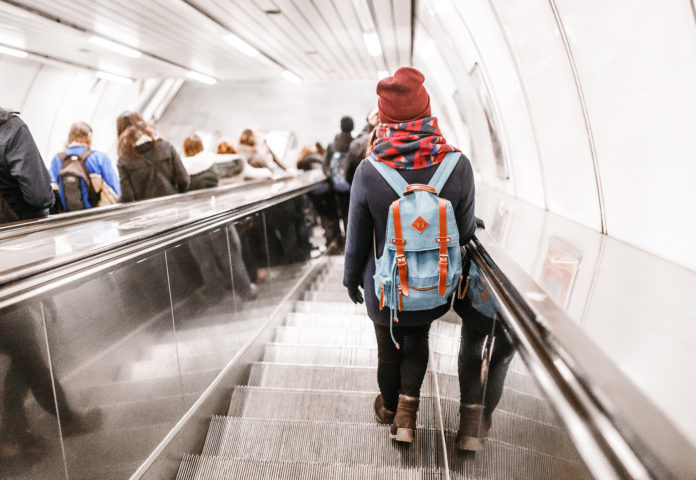 As we enter the second month of 2021, how many of us have kept up a New Year's resolution? It maybe that this year, with circumstances far from ideal, you haven't set any at all, or perhaps like me you're focusing on the goal of getting through lockdown and the challenges presented by home schooling. Whatever your decision, this paper by Hengchen Dai, Katherine L. Milkman and Jason Riis shares some fascinating insights into the motivating power of new beginnings. And, it doesn't have to be the start of a new year. It could be any life event or milestone like moving to a new house, a significant birthday, or perhaps the end of lockdown, that acts as a temporal landmark and strengthens people's motivation to begin pursuing their aspirations.
Catch up with our latest research
You might have noticed that the back-end of 2020 was a busy one for us, with a number of research reports published and a series of online discussions held to support them. We were thrilled with the level of engagement we got with these events, so thank you to all who attended and asked great questions. If you missed any of them, we're making these discussions available to watch back on our website and all of the research reports are available to read or download in our library.
We also recently took part in a couple of podcasts. Drawing upon our latest research findings, Jo joined Emma Douglas from our partners Legal & General Investment Management (LGIM), and Laura Blows from Pension Age, to discuss whether talking about the positive impact of pension investments could make savers more likely to engage with retirement saving. Jo also joined myself and Victoria Panormo from Hymans Robertson to record a podcast focussed on the latest findings and next steps for our ongoing sidecar savings research trial – you can listen to that here.
What's coming up?
We've got a lot more to come over the coming months, including:
Our rebranded 'Retirement Saving in the UK' report, which takes over from the How the UK Saves series of publications. That will include analysis on the impact of the pandemic on Nest member behaviours, alongside the usual data from previous iterations.
Our third briefing paper sharing early learnings from our sidecar savings trial. This one will focus on the experience so far of employees to whom the savings tool has been offered.
In addition, we expect to commence work on a financial diaries project exploring in depth the day to day money management experience of low and moderate income households. We'll also be announcing more details around the next stage of our research on long-term saving solutions for self-employed people; continuing work on engagement in pension saving; and progressing our planned trial of an opt-out version of sidecar savings.
Work with us
We're incredibly grateful to our strategic partners, Invesco, and all of our programme partners, whose support makes our ambitious programme of research possible. We're passionate about the work we do, which we believe can make a real difference to the retirement outcomes of the millions of low to moderate income savers that auto enrolment was intended to benefit. We want to continue to expand our reach and impact, and have a pipeline of research projects that we'd love to bring to fruition. To do that, we continue to actively seek additional partners to support our work. There are a number of forms this support can take, and if you think this is something your organisation might be interested in, visit our 'Work with us' page for more information and please do get in touch.
By Will Sandbrook, Executive Director, Nest Insight
If you'd like to receive our quarterly e-newsletter and updates about our latest research, upcoming events and partnership opportunities, you can sign up to the Nest Insight mailing list here.