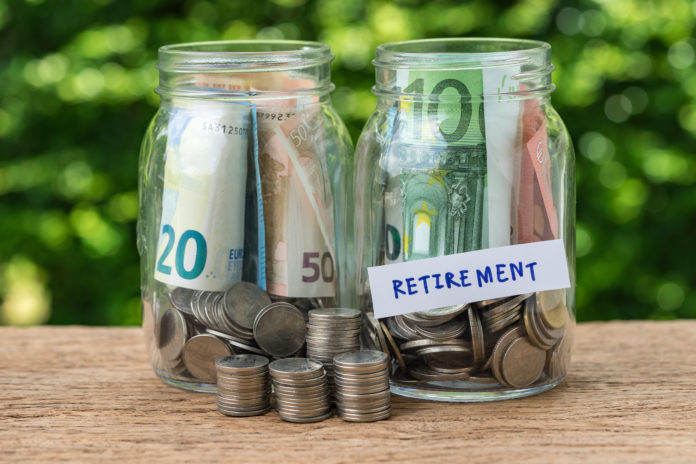 Nest Insight has today, 18 September 2017, published a discussion paper, Liquidity and sidecar savings (PDF). The paper sets how, thanks to auto enrolment, millions of people are starting to build up meaningful retirement savings to help them achieve a more comfortable later life. However, in contrast, many of these people, particularly those with lower and moderate incomes, don't have enough in liquid savings to manage financially on a daily basis.
The report outlines how a lack of liquid savings leaves people at risk of financial shocks which can have a severe impact on their lives, both in the short term and through into their retirement years.
Liquidity and sidecar savings discusses possible solutions to this liquid savings challenge, concluding that hybrid products, such as the sidecar savings model, could hold the answer.
Will Sandbrook, executive director of Nest Insight said:
"With so many people now saving into a pension, some have suggested that the defined contribution (DC) system should be opened up to some level of early access. The idea being that if an individual has access to enough liquid savings they're more likely to avoid damaging financial shocks, and the benefits of this could be felt right through into later life.
"However, simplistic early access models have a number of design issues and create the risk that an excessive amount of money could be withdrawn from pension pots pre-retirement.
"An alternative option could be to create a hybrid solution, like the sidecar model, which feels like a single product to the consumer yet has separate savings jars below the surface. This method would allow the pension pot to remain locked up, and invested for the long term, while giving savers access to an amount of liquid savings via a sidecar account.
"There are many possible benefits to this approach. The model has the potential to improve the financial wellbeing of many Nest members, and other DC savers, who are on lower and moderate incomes. However, a number of questions remain about how it might work in practice. That's why we're working in partnership with Professor Brigitte Madrian, at Harvard Kennedy School, and the Money Advice Service to construct an academic research trial. We aim to start trialling the idea next year and, as with all our research, we'll make the results widely and freely available to maximise their reach and the potential benefit to savers."
Nick Watkins, head of insight and evaluation at the Money Advice Service says:
'Our research consistently highlights problems that can be caused by the lack of a savings buffer. We know that unexpected bills can and do happen, and that all too often people have to resort to using high-cost credit or borrowing from friends and family. One of the Financial Capability Strategy priorities is to explore ways in which we can help people to put money aside, especially working families on modest incomes. The idea of a default programme that makes it easy to automate savings is very appealing and we look forward to exploring how this could work for UK consumers.' 
ENDS
Note to editors
For more information, or to arrange an interview, please contact
Clare Hodgkinson: clare.hodgkinson@nestcorporation.org.uk
Liquidity and sidecar savings key stats
Thanks to auto enrolment, over 8 million people are newly saving, or saving more, for their retirement.

26 per cent of working-age adults have no rainy-day savings, and only 42 per cent have £500 or more on hand.

Four in ten workers say money worries have made them feel stressed over the last year.

A quarter (25%) say they have lost sleep over money worries.

One in eight workers (13%) report that money worries have affected their ability to concentrate at work.

One in twenty workers (6%) has missed work in the last year due to money worries.
For original sources, please refer to the publication Liquidity and sidecar savings.
About the Nest Insight unit
Nest Insight is a research unit set up by Nest Corporation to help understand and address the challenges facing Nest members and the new generation of defined contribution (DC) savers. For more information, visit nestinsight.org.uk or email insight@nestcorporation.org.uk
The Nest Insight programme is made possible with the support of its sponsoring partner, Vanguard.
About Vanguard
Vanguard Asset Management, Limited is authorised and regulated in the UK by the Financial Conduct Authority. It is a wholly owned subsidiary of The Vanguard Group Inc., a leading provider of high-value investment services, whose mission is to help clients achieve their goals by being one of the world's highest value providers of investment products and services. Since establishing the first indexed mutual fund in the U.S. in 1976, The Vanguard Group Inc., has grown into one of the world's largest and most respected investment management companies.  Globally, Vanguard manages $4.4 trillion on behalf of investors worldwide. (Source: Vanguard, as at May 31st 2017). For more information visit: vanguard.co.uk
This project is being conducted in partnership with the Money Advice Service and the Harvard Kennedy School.