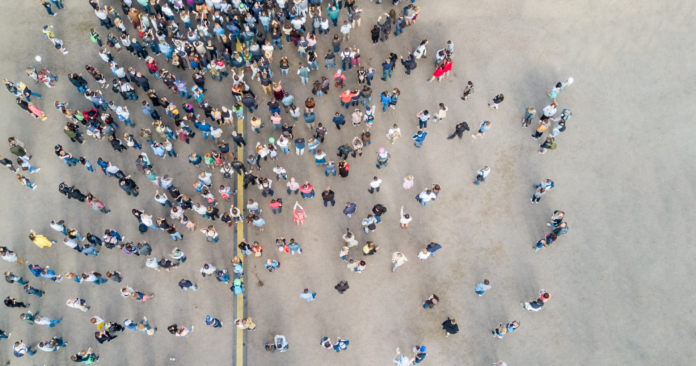 Read the report: Retirement saving in the UK 2022 (PDF)
Nest Insight, a public-benefit research and innovation centre, has today published Retirement saving in the UK 2022, one of the largest annual studies of pension saving in the country. The report shares insights into the savings behaviours of over 11 million Nest members between April 2021 and March 2022 – a sample that includes around a third of the UK working population.
Despite being a turbulent year for both the labour market and households due to the impact of the Covid-19 pandemic, the analysis reveals that it has continued to be business as usual for the Nest pension scheme. In the 12 months ending 31 March 2022:
Contribution levels paid by employers and members remained largely stable, despite the ending of government interventions such as the Coronavirus Job Retention Scheme (CJRS), which helped to soften the economic effect of lockdowns and restrictions.
Approximately 1 million businesses are now registered with the schem­­e – around a 10% increase from 2020/21.
The number of enrolments increased by 17%, compared with 2020/21.
There was a steady increase in pension pot balances (11% increase) and contribution amounts (10% increase) compared with 2020/21 levels.
The number of members who made their own additional contributions to their retirement pots rose by 36% on the previous 12 months, with the total level of additional member contributions made to the scheme rising by just over 50% compared to the previous year.
Opt-out levels remained low at around 8%.
Matthew Blakstad, Director of Analysis at Nest Insight, comments:
"Despite the turbulence during the year ending March 2022, the pensions auto enrolment system, as seen through the lens of Nest's administrative data, has remained stable. The great majority of Nest members have continued to follow the default settings that they've been enrolled into and, as a result, overall levels of retirement savings have continued to rise throughout these challenging times – supporting the objective of the UK's workplace pension reforms, helping millions more people secure a better retirement.
"Of course, we know that the rising cost of living is a further challenge now facing all pension savers. Nest Insight will continue to report on this emerging issue in future research, and in further editions of 'Retirement saving in the UK'. Nest Insight is also currently doing in-depth research into the interactions between auto enrolment pension saving and other financial behaviours. This work is helping us understand how best to support pension savers with their overall financial health."
ENDS
Notes to editors
Read the report here: Retirement saving in the UK 2022 (PDF)
About Nest Insight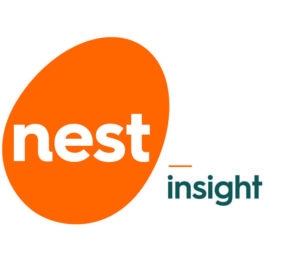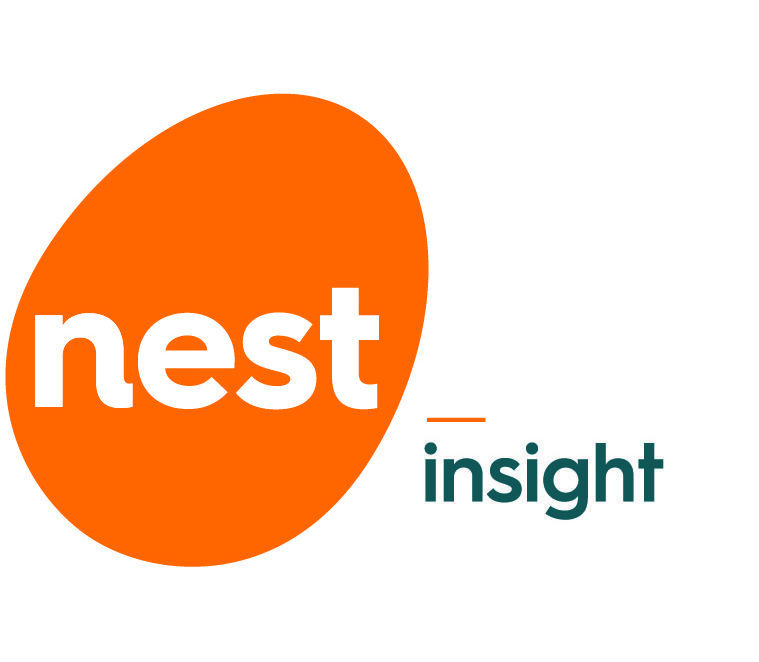 Nest Insight is a public-benefit research and innovation centre. Our mission is to find ways to support people to be financially secure, both today and into retirement. We conduct rigorous, cutting-edge research, working collaboratively with industry and academic partners to understand the financial challenges facing low- and moderate-income households. We use these data-driven insights to identify and test practical, real-world solutions. Our findings are shared widely and freely so that people around the world can benefit from our work. For more information visit nestinsight.org.uk
About Nest Insight's strategic partners

BlackRock is a global investment manager serving the UK market for more than 30 years with a purpose to help more and more people experience financial well-being. BlackRock's Emergency Savings Initiative is made possible through philanthropic support from the BlackRock Foundation. The initiative brings together partner companies and non-profit financial health experts to make saving easier and more accessible for low- to moderate-income people across the US and UK, ultimately helping more people to establish an important financial safety net. For more information, visit blackrock.com/corporate/about-us/social-impact

Invesco is an independent investment management firm dedicated to delivering an investment experience that helps people get more out of life. Building on its strong track record in defined contribution research, and its existing partnership with the University of Cambridge Judge Business School, Invesco partnered with Nest Insight to support their ambitious programme of research, publications and events. For more information visit invesco.co.uk NYSE: IVZ