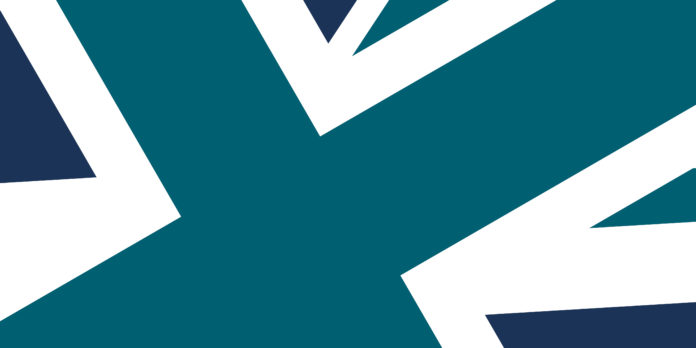 Analyses the choices and behaviour of the 6.5 million members and 616,000 employers using Nest

Data demonstrate the success of auto enrolment, opt-out rates far lower than anticipated

Women appear to be saving more into Nest than men
Today (28 June 2018) Nest Insight and Vanguard are delighted to announce the launch of How the UK Saves, one of the most extensive studies of retirement savings published in the UK. This inaugural report explores the choices, demographics, behaviours and likely outcomes of the nearly 6.5 million people using the National Employment Savings Trust (Nest).
Crucially, many of Nest's members are those who have historically been left behind or ignored by workplace pension saving. As a result, the research provides a unique window into the financial experiences of low and mid-income earners in the United Kingdom, and the pension system that many will rely heavily upon in retirement.
Data demonstrate the success of auto enrolment
Auto enrolment has transformed participation rates. Fully 92% of active Nest members have been automatically enrolled. It is also encouraging to note that more than 250,000 people have chosen to opt into the scheme voluntarily, particularly as this group tended to be young and with very low incomes, and may not have previously been saving for retirement.
William Allport, Senior Retirement Strategist, Vanguard, comments:
"Opt-out rates have proved to be significantly lower than many commentators feared. Moreover, few of those that that did opt out said they planned to rely on the State Pension, strongly suggesting that the importance of private saving for retirement is increasingly understood."
Considerable gender differences in income and saving behaviour
While men have more money saved for retirement than women on average, this largely reflects average female earnings being lower than men's. Adjusting for earnings, women have higher contributions and higher corresponding balances than men. This is particularly true for workers on low incomes.
William Allport, Senior Retirement Strategist, Vanguard, comments:
"After controlling for earnings, women appear to be saving more than men, within the Nest arrangement. It's a very interesting finding, and a subject we'll be researching further."
Meaningful and growing contributions
Absolute balances are still small, a result of the decision to keep initial contribution rates low, and that auto-enrolment remains in its start up phase. With the first increase in contributions now delivered, and another to come in 2019, savings are anticipated to grow more quickly.
Will Sandbrook, executive director, Nest Insight, comments:
"Auto-enrolment is still in its infancy, but has the potential to materially improve the quality of life for retirees, particularly those on low incomes. It is very difficult to make predictions this far out, but the projections used in this report suggest that a typical low-income 22-year-old might generate an income of £3,000 per year in retirement, in addition to their state pension. That equates to a 55% replacement ratio, a really meaningful lift for a low income retired household."
Vanguard and Nest Insight hope How the UK Saves will help to inform the debate with both industry practitioners and the public as to how best to improve retirement outcomes in the UK.
Helen Dean, Chief Executive Officer, Nest, commented:
"We're delighted to have been able to partner with Vanguard to produce this research. We expect to issue this publication annually, and expand on the work done here. Alongside Vanguard, we would welcome a collaborative effort between providers of major defined contribution (DC) schemes in addressing the challenges raised by the report."
Sean Hagerty, Head of Europe, Vanguard, commented:
"We're indebted to Nest for making all of these data available. We hope this report will be useful to anyone in learning how policy, engagement and product design flow through to members' outcomes. We also hope it will prove a useful yardstick for investors themselves, in understanding the pension system many will rely on in retirement."
Key facts and figures
Nest members: 6.5 million

Nest employers: 616,000

Opt-out rate: 8% on average, and lower for younger members

Average member: 38 years old, earning £18,534 p.a.

Gender split: 54% male, 46% female

Industries: Health and Social Care (14%), Employment (14%), Retail (9%), Catering and Accommodation (9%)

Job turnover: 40% change jobs in any given year

Adjusted for earnings, for incomes below £10,000 women's median balances were 13% higher than men's.

For incomes between £10,000 and £14,999 women's balances were 20% higher.
For the full report, including in depth analysis of the topics covered above, as well as adequacy rates, Nest's investment returns, asset allocation, transfers and disbursement, please visit: nestinsight.org.uk/wp-content/uploads/2018/06/How-the-UK-Saves.pdf
– ENDS –
For more information, or to arrange an interview with the report's authors, please contact the press officers listed below.
Notes to editors
About Nest Insight
Nest Insight is a collaborative research unit set up by Nest Corporation to help understand and address the challenges facing Nest members and other defined contribution savers.
About Vanguard
Since establish the first indexed mutual fund in 1976, Vanguard has grown into one the world's largest and most respected investment management companies. Vanguard manages £3.74 trillion on behalf of investors worldwide (source: Vanguard as at 31 December 2017).
This document is issued for journalists in their professional capacity. The information contained herein does not constitute an offer or solicitation and may not be treated as an offer or solicitation in any jurisdiction where such an offer or solicitation is against the law, or to anyone to whom it is unlawful to make such an offer or solicitation, or if the person making the offer or solicitation is not qualified to do so. The value of investments, and the income from them, may fall or rise and investors may get back less than they invested. Any projections should be regarded as hypothetical in nature and do not reflect or guarantee future results. This document is designed for use by, and is directed only at persons resident in the UK. Issued by Vanguard Asset Management, Limited which is authorised and regulated in the UK by the Financial Conduct Authority. © 2018 Vanguard Asset Management, Limited. All rights reserved.