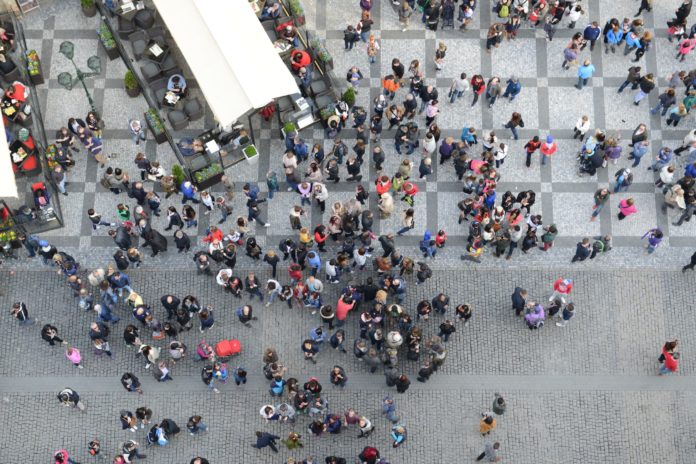 Read the report: Retirement saving in the UK 2021 (PDF)
Today, Nest Insight has published Retirement saving in the UK 2021, one of the largest annual studies of retirement saving behaviours in the UK. This year's expanded report takes stock of the last 10 years, painting a rich portrait of the lived experience of almost 10 million Nest members who are saving for their retirement – a sample that includes around a third of the UK working population.
Auto enrolment has made pension saving the norm for UK workers
Workers have embraced pension saving through auto enrolment: Nest members have remained in pension saving through both increases in minimum contribution rates as well as the Covid-19 crisis:

Opt-out rates remained low in the 12 months ending 31 March 2021, at just 10.1%
Cessation rates have remained very low over the life of the scheme, at just 2.3%


Lower and moderate earners are now saving for retirement:

In 2011, Nest estimated that median annual earnings for individuals saving into a workplace pension was around £30,600. Back then, this was roughly equivalent to being in the top 25% of the distribution of earnings for all UK workers.
The target group for the pension reforms were those with median annual earnings of around £19,800, about 35% less.
The median annual earnings for active Nest members is £19,600 (as at 31 March 2021).[1]

Gender balance seen among Nest members: Because of the annual earnings threshold for auto enrolment, it was expected that more men than women, by a ratio of around 2 to 1, would be enrolled in Nest. However, the gender balance of Nest's membership has evolved to be more balanced:

47% of Nest members are women
53% of Nest members are men.
Pension pots are starting to build more quickly
After two years over which minimum contribution rates have totalled 8%, Nest is now seeing more significant amounts of money being saved into workplace pensions:
8% increase in the mean contribution amounts for 2020/21 compared to 2019/20.
Average pot sizes have also grown:

As at 31 March 2021: £1,815 (all members) £3,038 (active members)
As at 31 March 2020: £447 (all members) £1,188 (active members)

Over the lifetime of the scheme, 134,000 members have made at least one additional direct contribution, totalling over £370 million.
Still, many members and employers continue to contribute at the minimum levels:
85% of Nest employers contribute the minimum 3% of qualifying earnings to their workers' pots
89% of Nest members contribute 5% (including tax relief) of qualifying earnings to their pot.
'One member, one pot' design proves essential
Around 35% of all Nest members leave their jobs within any rolling 12-month period, compared to around 16% of all UK workers.[2] This transient nature of employment means that workers may only build small pots during each job, but the scheme's 'one member, one pot' design means that, if the employer uses Nest, each time the worker is enrolled their account is matched so they can easily and seamlessly accumulate one pot.
The report highlights:
30% of enrolments were returning members, as at 31 March 2020
38% of enrolments were returning members, as at 31 March 2021
It's predicted that:
By 31 March 2026, 50% of enrolments will be returning members
By 31 March 2036, 60% enrolments will be returning members
Looking to the future, retirement expectations are changing
Since Nest was launched in 2011, people's expectations for retirement have shifted. As more people continue working past their State Pension age, they're likely to increase the number of years they'll contribute to their pension pot and keep it invested for longer:
Only 1/3 of Nest members said they expect to retire at their State Pension age
44% of Nest members 40 and older, and 55% of Nest members 60 and older expect to delay retirement
40% of Nest members 60 and older say the reason they would continue working in retirement is because they don't feel ready to stop working
40% of Nest members 60 and older say the reason they would continue to work in retirement is so they could pay for essential items.
Whilst people tend to be working longer, many aren't working in the same way in the later years of their working life. Nest Insight research shows that individuals tend to transition out of the labour force over time:
18% of Nest members 60 and older are working for their employer part-time
26% of women 60 and older are working for their employer part-time
12% of men 60 and older are working for their employer part time.
Richard Notley, Senior Analyst at Nest Insight comments:
"Looking back over the past 10 years, it's clear to see that auto enrolment has made pension saving much more accessible and it's now become the norm for many UK workers. This increased saving is vital to helping millions more people secure a better retirement.
"As we can see by looking at Nest's membership, many of the workers that have been brought into pension saving through auto enrolment are younger and lower paid workers, precisely those who were deemed to be most in need of access. Whilst today 28% of the Nest membership is between 22 to 30 years old, by 2050 the age distribution is predicted to be much flatter, with no single age group over or underrepresented. These trends, along with changing retirement expectations, raise fundamental questions about how auto enrolment schemes such as Nest view their membership base in the longer term and adapt their service to meet the evolving needs and priorities of their members.
"As the new generation of savers continue along their savings journey, it will be essential to understand and address the challenges they may face in achieving a financially secure retirement, and identify and test solutions that may help them get there – from approaches to increase pension engagement, to tools designed to improve their short-term financial resilience and help them arrive at retirement in an overall financially healthy position. This is the purpose of the 'Retirement saving in the UK' series and Nest Insight's larger programme of research and analysis. We look forward to sharing further research and insights in the future."
ENDS
[1] Active members are unique individuals who have been enrolled in Nest by their current employer, or who are self-employed and have enrolled themselves in Nest. Inactive members are Nest members who have not retired or died but have stopped contributing to their pot, either because they've ceased contributions by choice, left their employment or been moved to another pension provider by their employer.
[2] Labour Force Survey five-quarter longitudinal dataset, January 2020 to March 2021
Notes to editors
Read the report here: Retirement saving in the UK 2021 (PDF)
Opt-outs and cessations
Both 'opt-out' and 'cessation' result in a worker not participating in Nest but they are defined differently based on their timing. A worker may choose not to participate in Nest by opting out during the opt-out window, typically one calendar month after enrolment. The choice not to participate after the opt-out window is considered cessation.
Auto enrolment contribution rates and phased increases
| | | | |
| --- | --- | --- | --- |
| | Total minimum contributions | Of which the employer must contribute at least | Balance usually contributed by the worker |
| Up until 5 April 2018 | 2% | 1% | 1% |
| From 6 April 2018 to 5 April 2019 | 5% | 2% | 3% |
| From 6 April 2019 | 8% | 3% | 5% |
About Nest Insight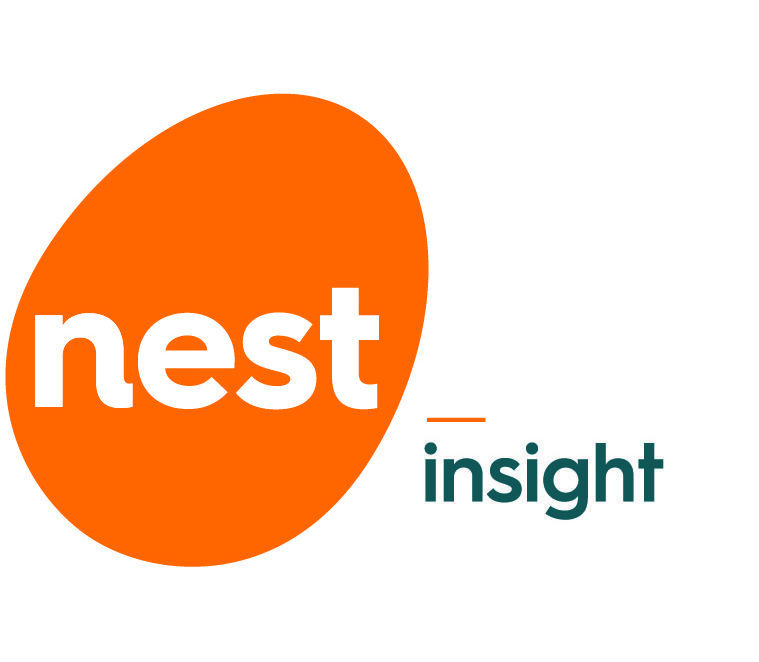 Nest Insight is a collaborative research unit set up by Nest Corporation to help understand and address the challenges facing Nest members and other defined contribution savers. For more information visit: nestinsight.org.uk
About our strategic partners

Invesco is an independent investment management firm dedicated to delivering an investment experience that helps people get more out of life. Building on its strong track record in defined contribution research, and its existing partnership with the University of Cambridge Judge Business School, Invesco partnered with Nest Insight to support their ambitious programme of research, publications and events. For more information visit invesco.co.uk NYSE: IVZ

BlackRock's Social Impact team works to help make prosperity possible for more and more people around the world. Through the BlackRock Charitable Trust and the BlackRock Foundation, the team supports programmes that bring financial security within reach for those facing historic and ongoing barriers to opportunity. For more information, visit blackrock.com/corporate/about-us/social-impact