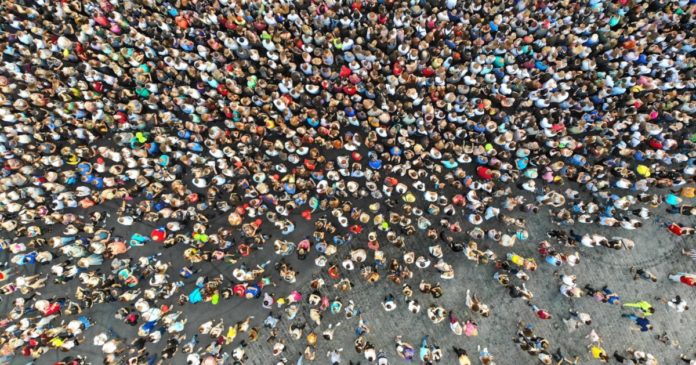 At our recent annual conference, we brought together policymakers, industry innovators, academics and researchers to spark cross-sectoral discussions about the issues facing low- and moderate-income (LMI) households in building financial security, and importantly the policy and market solutions that could help.
| | |
| --- | --- |
| | At this year's event, we wanted to remain ambitious about what we can do to improve the system, savings tools and support available for LMI households whilst acknowledging the significant challenges many are facing as a result of the pandemic and the rising cost of living. We think it's critical not to take our eyes off the ball on these longer-term challenges and potential solutions, whether those improvements are more immediate or come later once, hopefully, the current situation has eased. |
For those who have been following the work of Nest Insight in the last few years, you'll know that over time we've stepped back to take an increasingly wide-angled view of household finances, thinking much more broadly about the conditions for financial security in retirement, and in particular the interaction with shorter-term financial security.
This wider-lens focus flowed throughout the sessions of our conference. Our first panel session explored the current employer pension contribution landscape and how employers' roles in supporting pension saving, and financial wellbeing more broadly, might evolve. In this session we explored the challenges and trade-offs around the role of employers. For many, the 'cost of doing business' crisis, coupled with pre-existing barriers and the focus of many workers today on cashflow and wages, makes the prospect of voluntarily increasing their contributions a remote one. We recognised, however, that there is scope for innovation in how employer financial support is targeted and ways that employers could encourage those for whom increasing pension contributions might make sense, to do so through the structure of their pension offer.
In the afternoon, we stepped back further still to talk about wealth-building. Expanding access to pension saving through auto enrolment has had a dramatic impact on participation in investment and capital markets by lower-income households. But how should we think about retirement wealth alongside other forms of wealth, and about the barriers that make building wealth difficult? We heard about the framework that our partners the Aspen Institute Financial Security Program have developed to think about wealth-building. We then dived deeper into two aspects of that: how insecure work and the insecure work premium is preventing many workers from achieving the routinely positive cashflow needed to build investable assets, and the trends in housing that have seen younger cohorts move further away from building this form of wealth.
We closed the day with a keynote from Iona Bain, founder of the Young Money Blog. Her consumer-led focus on the real-world things people can do to manage their money and build financial wellbeing, once again centred our attention on the people in whose names we're having these discussions. Iona welcomed innovations such as Nest Insight's workplace emergency savings work but challenged the pensions industry to think about how else the pensions and workplace benefits systems might help the financially more vulnerable, with a particular focus, bridging from the previous panel, on home ownership.
I'd like to take the opportunity to thank everyone that joined us for this event in-person or online, and all of our brilliant guest speakers for their contributions to the day's immensely thought-provoking discussions. I personally enjoyed the event hugely while also finding it pretty challenging. I was left both proud of the distance we've travelled already in addressing retirement under-saving through the automatic enrolment policy, but also acutely aware of how much there is left to do if people are to be supported in building truly holistic financial security. I'm excited to continue to expand the 'wide-angle' view we've taken to date to encompass more of these challenges and to help identify and test solutions to them.
If you or your colleagues missed any of the day's sessions, please visit our YouTube channel where they're available to watch back. I'd also like to thank our strategic partners, the BlackRock Foundation and Invesco. Their support is absolutely critical to our whole work programme, including events such as our annual conference, and we're hugely grateful to them.
As always, we really value your input, so please get in touch if you'd like to discuss any areas of our programme or speak to us about research that you'd like to see Nest Insight undertake going forwards.
Will Sandbrook, Managing Director of Nest Insight