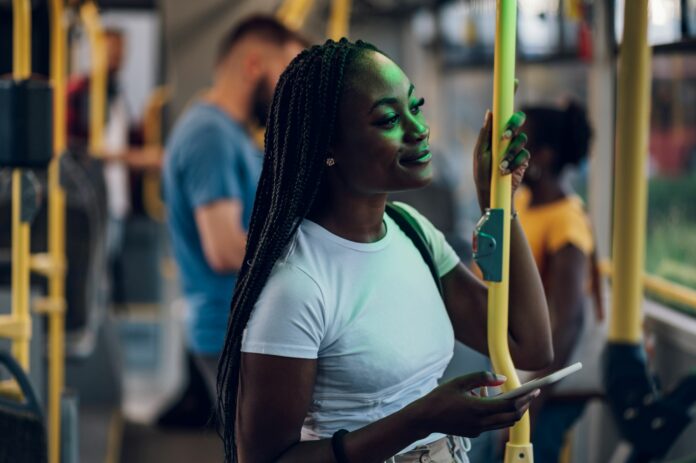 Nest Insight, the public-benefit research and innovation centre, and Wagestream, a leading financial wellbeing provider, are collaborating on an innovative new workplace savings research pilot. The trial will explore the employee financial resilience and wellbeing impacts of different nudges to support employees to get started with saving. Working with members of Wagestream's existing employer base, the trial will explore two approaches designed to support employees to start saving on payday.
Emma Stockdale, Research Trials Manager at Nest Insight, comments:
"We're really excited to be working with Wagestream to expand our workplace savings research programme. We've already seen the positive benefits that saving can have for financial wellbeing, and that autosave is a powerful mechanism for supporting people with getting started.
"This new collaboration with Wagestream will see us address important outstanding research questions, such as how autosave works in different employer settings and with a different touchpoint, in the form of a financial wellbeing platform. We'll also be able to look at another joining mechanism, known as 'active choice'.
"The Nest Insight team is grateful to Wagestream and to the programme's funding partners, the BlackRock Foundation and the Money and Pensions Service, for making this innovative research possible. We're looking forward to reporting on our findings as the trial progresses."
Wagestream currently provides their financial wellbeing app to more than 2 million employees.
Emily Trant, Head of Impact and Inclusion at Wagestream, said:
"Savings goals and behaviours are core to financial wellbeing. Around a third of workers saving with Wagestream are building up savings for the first time in their life – but we know there's still more we can do. By collaborating with researchers at Nest Insight and Harvard, we're proud to be building evidence around what works to support employees and giving leading UK employers a new way to build out the savings pillar of their financial wellbeing programmes – making work more rewarding for their people in the process."
The trial seeks to strengthen the financial security of low- and moderate-income earners by increasing their accessible savings through automation, and is partially funded by the BlackRock Foundation's Emergency Savings Initiative. In 2022, BlackRock renewed its commitment to supporting emergency savings research and established a new three-year strategic partnership with Nest Insight.
Gemma Gooch, Co-Head of Global Social Impact at BlackRock, said:
"We are very excited about this new trial with Wagestream and keen to see it develop in the months to come. We know how important a financial safety net is for individuals and families, particularly within the current increase in the cost of living. That is why we believe this trial will benefit employees as well as provide valuable insights for other organizations on what they can do to strengthen their customers' and employees' financial security.
"BlackRock's Emergency Savings Initiative aims to make savings easier and more accessible for low to moderate income households by supporting organizations like Nest Insight to develop innovative solutions and field-building research. Our partnership with Nest Insight is aligned with BlackRock's values and mission: to provide more and more people with financial wellbeing. That is why, earlier this year we extended our commitment as a strategic partner for another three years to continue to fund Nest Insight's emergency savings programme, including this new trial."
The Money and Pensions Service (MaPS) is also continuing its support, with a particular focus on identifying barriers for employers and the wider industry and on understanding best practice in communicating to employees.
Sarah Porretta, Propositions, Insights and External Engagement Exec Director at the Money and Pensions Service, said:
"Expanding the provision of payroll savings schemes is key to the Nation of Savers pillar of our UK Strategy for Financial Wellbeing where, in partnership with others, we want to increase the number of people on low-to-modest incomes saving regularly by two million. We look forward to expanding our collaboration with Nest Insight and Wagestream to build on the promising findings from earlier research into autosave. Together, we can help people build their financial security and wellbeing through accessible savings that they can draw on in times of need."
ENDS
Notes to editors
About Nest Insight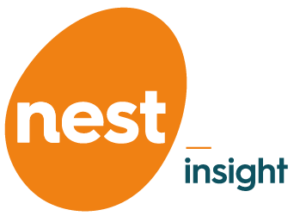 Nest Insight is a public-benefit research and innovation centre. Our mission is to find ways to support people to be financially secure, both today and into retirement. We conduct rigorous, cutting-edge research, working collaboratively with industry and academic partners to understand the financial challenges facing low- and moderate-income households. We use these data-driven insights to identify and test practical, real-world solutions. Our findings are shared widely and freely so that people around the world can benefit from our work. For more information visit nestinsight.org.uk
About Wagestream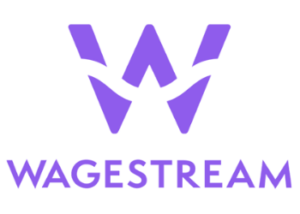 Wagestream is the financial wellbeing app founded with charities, designed for frontline workers and built around their pay. Offered through caring employers, it makes work more inclusive, fair and rewarding for more than two million people. Workers use it to manage their budgeting, chat to a personal money coach, save for a rainy day, choose their own pay cycle and get fairer deals on financial products – all in one app, with no change to payroll. Wagestream is a certified B Corporation and operates on a social charter – every service it provides must measurably improve financial wellbeing. Over 70% of people using Wagestream feel more in control of their money – leading to a happier, healthier, more productive workforce, and improved recruitment, retention and productivity for employers. For more information, visit: wagestream.com
About Nest Insight's programme partners


BlackRock is a global investment manager serving the UK market for more than 30 years with a purpose to help more and more people experience financial well-being. BlackRock's Emergency Savings Initiative is made possible through philanthropic support from the BlackRock Foundation. The initiative brings together partner companies and nonprofit financial health experts to make saving easier and more accessible for low- to moderate-income people across the US and UK, ultimately helping more people to establish an important financial safety net. For more information, visit: blackrock.com/corporate/about-us/social-impact


The Money and Pensions Service (MaPS) vision is: 'everyone making the most of their money and pensions'. MaPS is an arm's-length body committed to providing access to the information and guidance people across the UK need to make effective financial decisions over their lifetimes. For more information, visit: maps.org.uk
The work of Nest Insight is made possible by support from its strategic partners, BlackRock and Invesco


Invesco is an independent investment management firm dedicated to delivering an investment experience that helps people get more out of life. Building on its strong track record in defined contribution research, and its existing partnership with the University of Cambridge Judge Business School, Invesco partnered with Nest Insight to support their ambitious programme of research, publications and events. For more information visit: invesco.co.uk NYSE: IVZ