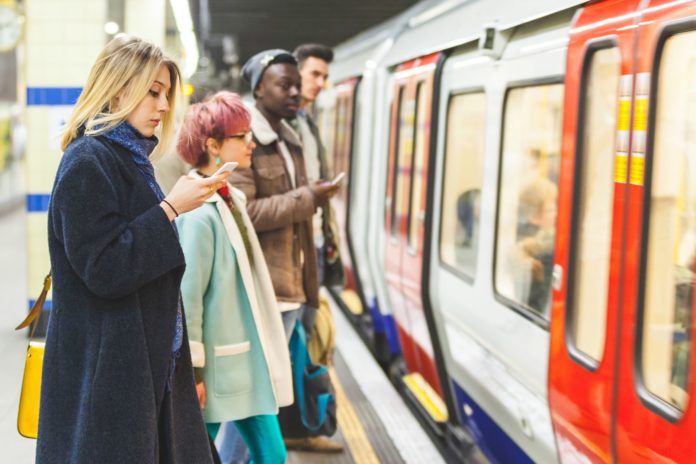 Simple changes to language used to talk about pension saving could help 'Generation Default' overcome barriers to engagement
New research identifies crucial barriers that are preventing UK workers from engaging with their pension.

2 in 5 (40%) of those surveyed didn't know they can choose how much they pay into their pension.

1 in 3 (33%) think auto enrolment minimum contribution rates are a recommended level of savings, with 2 in 3 (68%) remaining at the default savings rate.

More than half (52%) were unaware of government tax relief on their contributions and around a third (33%) weren't aware that their employer also pays into their pension.

Research findings show how simple changes to language can help overcome some of these barriers and boost the effectiveness of interventions designed to help people save the amount that's right for them – the Four 'Ps' approach.
Read the report: Beyond the defaults (PDF)
Research released today by Invesco, Nest Insight and maslansky + partners identifies crucial barriers that are still preventing UK workers from engaging with pension saving. It shows how simple changes to language used to talk to people about the money they save, and the actions they can take, can help overcome these barriers and encourage people to be more active at key points in their retirement saving journey.
The challenge, and why engagement levels are low
Since auto enrolment began in 2012, over 10 million UK employees have started saving for retirement. By switching the default option from 'not saving' to 'saving', the policy has harnessed people's natural tendency to stick with the status quo – a behaviour known as inertia. But the very same inertia that's got people saving also means they're much less likely to think about how much they're saving and decide whether it's enough. That's why policy makers and pension professionals are looking for new ways to engage pension scheme members with their savings, including pensions dashboards.
"Generation default," those brought into workplace pension savings under auto enrolment, are generally positive about the arrangement, but engagement is very low. Around 91% have a positive view about their plans, but the vast majority (77%), said they were never told to rethink how much they contributed to their pension, 2 in 5 (40%) are unaware that they can change the levels they contribute, and 1 in 3 (33%) thought the national minimum contribution rates are a recommended level of savings. Indeed, 16% of employees have never even checked their pension balance.
Covid-19 has presented additional challenges to communications about pension savings, but it has also presented opportunities. Messages about saving for the future may feel more relevant to people now than they did a year ago but there may be higher levels of anxiety around affordability or about "locking" money away when it may be needed sooner.
The 'Four Ps' approach in how to communicate with savers about their pension
This research combined three different research methods to gauge the effect of individual words and phrases in messages about paying into pensions. This included virtual Emotional Response technology and other innovative techniques developed by language researchers maslansky + partners. The study identified a number of barriers standing in people's way, many rooted in simple misconceptions.
The report, Beyond the defaults (PDF) provides a detailed analysis of the right and wrong ways to talk about pension coare Positive, Plausible, Plain spoken and Personal.
Positive: Too often, messages focus on how savers are missing out, not what they can get if they act. 'You can' is more likely to engage than 'you should'.
Plausible: People are pragmatic. A credible presentation of the benefits of saving is more likely to connect than visions of a dream retirement.
Plain spoken: Employees wntributions. It proposes a set of simple changes providers can put in place to start breaking through people's barriers. It recommends that communications ant to hear what they will get out, not what they put in. Outcomes need to be shown in pounds and pence, not percentages. An estimated income figure, rather than pot size, was found to be most helpful, enabling people to think about what lifestyle they will be able to afford relative to their current annual income.
Personal: 'You' is more engaging than 'us'. People are more likely to want to make their own choices if they know they are on a 'default setting'.
The research also identified some foundational messages that can help fill common shortfalls in people's knowledge and understanding:
'You can contribute more to your pension': Many people don't know they can contribute more. When asked if they could change the amount that they pay into their workplace pension, nearly 1 in 5 said that it had to stay at the same amount and nearly 1 in 4 were not sure.
'You can make a difference to your financial security in later life by rethinking the amount you contribute to your pension': One in three (33%) think 'the default amount is how much I am recommended to save'. Workers may be under a false impression that they are doing all they need to do.
'Contributions you make when you are younger work harder for you': Once people understand the need to rethink the amount they contribute the next piece of information they need is 'how much is the right amount?' The piece of guidance that the majority of people found helpful combined benchmark ages and pound amounts, demonstrating that if you start later, you have to save more to get to the same outcome.
Jo Phillips, Director of Research and Innovation at Nest Insight, said:
"Very few people increase their contributions over the minimum rates, and there's a concern that workers see them as recommended amounts they should be saving. Whilst not everyone needs to save more, and indeed for some people it may not be the right option now due to short-term money pressures or costly debts to manage, it's clear that many people will need to save more than the minimum amount if they're to achieve financial security in retirement. This is especially true of those who have started saving later in life.
"This research contributes to the important debate that's now going on about how to get people saving enough for their retirement. The barriers that stop us prioritising long term savings are well known, and better use of language won't change the actions of millions of people overnight. But these new findings do suggest that some simple changes to the words and framing we use to communicate about workplace pensions can make a real difference by brushing aside much of the clutter and confusion that's stopping people taking retirement into their own hands and saving the amount that's right for them. When combined with behavioural interventions, they could prove powerful levers for change."
Stephen Messenger, Head of UK Strategic Institutional at Invesco, concludes:
"We think it is vitally important that we support DC schemes and financial professionals across the industry to identify the issues blocking members from actively participating in their pension pot. This is why we believe partnering with experts such as Nest Insights on this research and building on earlier findings from Invesco Consulting in the US, is so important. Autoenrollment has been a huge success and it's imperative we keep moving forward. A deeper understanding of how simple language can help unlock the opportunity for people to secure their future, is another important lever in helping members get the most out of their workplace pensions."
ENDS
Notes to editors
This research is a collaboration between Invesco, Invesco Consulting, maslansky + partners and Nest Insight. View the report: Beyond the defaults (PDF).
About barriers to saving
Behavioural biases:
Inertia means we are more likely to stick with the status quo than to make a change.
Optimism bias makes us believe things will be better in future – that we will get a pay rise or contribute more when we are older.
Hyperbolic discounting means we value a smaller reward now over a larger reward in future – having the money now is worth more to us than having it in the future.
Contextual barriers:
There is friction involved in making a change to something we rarely think about or interact with. People's pensions can feel remote and inaccessible. They'll need to log into an account that they rarely use which will mean finding the log in details and navigating an unfamiliar journey.
Knowledge and language barriers:
Knowledge and language barriers are compounding the barriers to engagement. Many are unaware of the 'free money' available when employer contributions and tax relief top up their own savings:
Around a third (33%) say 'I am the only one who puts money in my pension'

Just over half (52%) don't think or don't know the government provides tax relief on their contributions.
Secondly, the language and concepts can feel complex. For example, many communications about contributions rely on percentages. They might express a contribution as a percentage of salary, or advise the member to save a certain percentage of earnings relative to their age. Percentages, though, can be difficult to interpret. One study suggests that one in five adults can't work out either fractions or percentages.1
Background information
It's been 8 years since the Department for Work and Pensions (DWP) published the Automatic enrolment and pensions language guide to help improve pension schemes' communications. Their report built on Nest's Phrasebook and best practices to make a set of recommendations for using auto enrolment terms:
those to be used as they are, without change or explanation

new terms to replace others

terms to be used alongside a definition the first time they're mentioned

terms to be avoided.
About Invesco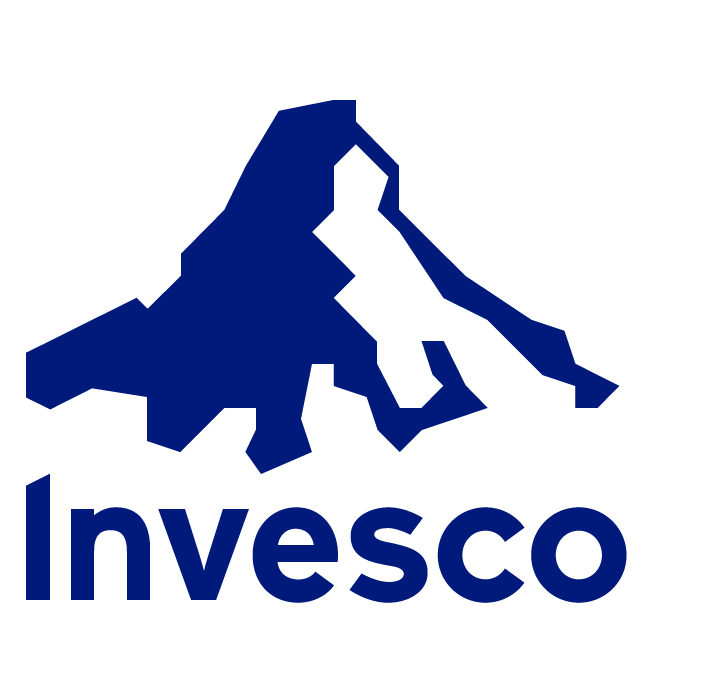 Invesco is an independent investment management firm dedicated to delivering an investment experience that helps people get more out of life. Building on its strong track record in defined contribution research, and its existing partnership with the University of Cambridge Judge Business School, Invesco partnered with Nest Insight to support its ambitious programme of research, publications and events. For more information, visit: invesco.co.uk NYSE: IVZ
About Nest Insight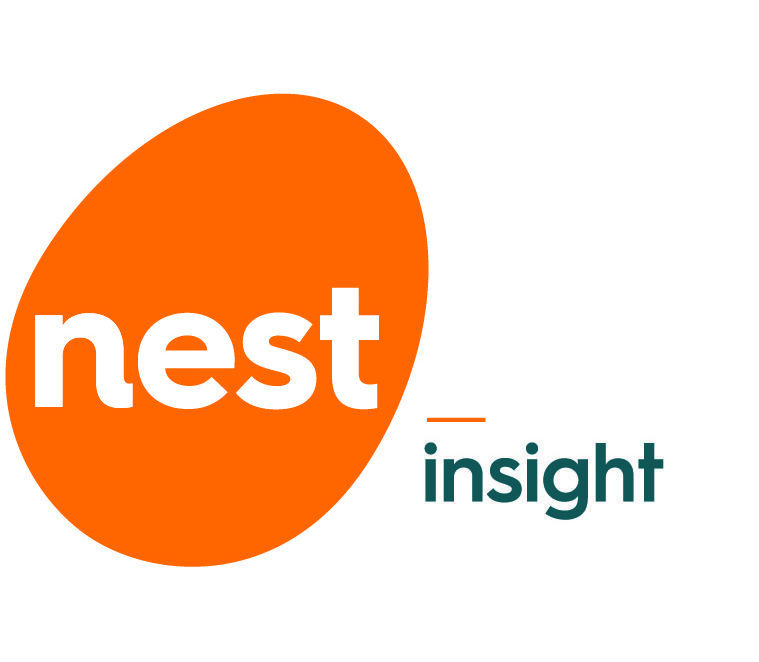 Nest Insight is a collaborative research unit set up by Nest Corporation to help understand and address the challenges facing Nest members and other defined contribution savers. For more information visit: nestinsight.org.uk
[1] https://www.theguardian.com/education/2016/mar/07/a-fifth-of-uk-adults-have-forgotten-how-to-do-fractions-or-percentages-mathematics-english-science